Post by standbyjerry on Jun 15, 2006 9:43:26 GMT -5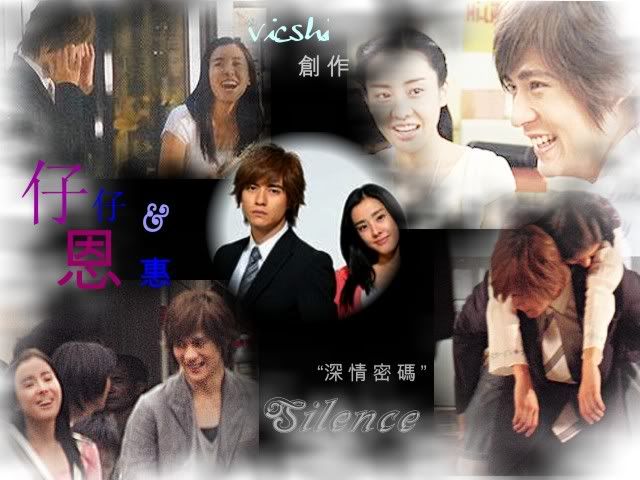 Credit: vicshi @ OnlyF4
---------------------------------------------------------------------------------
Character description
Qi Wei Yi (portrayed by Vic Chou)
25 years old, intelligent, talented, excells in all areas. The confident Wei Yi has always believe that there's no "misfortunes" in the world, there's only "not try hard enough." Because of this, he's so strict on others that he's almost merciless. This is until his doctor tells him that he has liver cancer with only 1 year to live and when he meets Zhao Shen Shen again. Wei Yi slowly changes because of Shen Shen and lives the last 365 days of his life nicely. Gradually he understands the meaning of pursuing life and love.
Zhao Shen Shen (portrayed by Park Eun-hye)
23 years old, Chinese-Korean, in an accident she loses her ability to speak. But this didn't bring complete misery, but instead it helped her to better understand how to use her heart to listen to and understand others. She didn't give up because of her mishaps and you can't see the inferiorities of disabled people in her. She substituted it with honesty and optimism. Though she can't speak, but the "love" in her heart is more intense than anyone else.
Zuo Jun (portrayed by Andy Hui)
27 years old. When he was young he was rebellious and playful, harming Shen Shen to become mute in an accident. Although on the surface it seems that Zuo Jun refuses to admit he's wrong, inside he holds himself responsible. To make up for his wrongdoing, he decides to protect Shen Shen from any kind of harm and unconsciously falls in love with Shen Shen. He's convinced that he's the only one who can give her happiness. In the name of love, he blocks Shen Shen and Wei Yi from development and doesn't hesitate to do sinful things. This is all because he wants to keep the girl at his side.
Mi Xiao Guang (portrayed by Megan Lai)
26 years old, Wei Yi's fiancee, serious, competent, independent, wants to use her abilities to have a breakthrough achievement in her career and prove her strength. Although there aren't many feelings between her and Wei Yi but they have a steady tacit understanding of each other. When Wei Yi suffers from cancer and dismisses their engagement, she couldn't help but reconsider what "love" is.
Source: bonbon of
www.vicpower.net
Translated by Amy of Faithful 4ever -
f4ever.azn.nu